Did you see cheaper? Contact us an online chat!
Confused? Just ask us an online chat about anything you need to know about service.
Official Registred Company. Verified Boosters. Cheapest Prices. 24/7 Support.
Product description:
New Incredible Torghast mount - Mawsorn Charger. Our team will help you to earn him smoothly, extremely fast with no effort. Our player will login to your account or invite you to party and do all conditions that you need for this mount. Mawsorn Charger was added in 9.1 patch "Chains of Domination". Mount is account-wide it means you can use it on all of your characters.
ETA
Depends on current progression up to 3 IDs.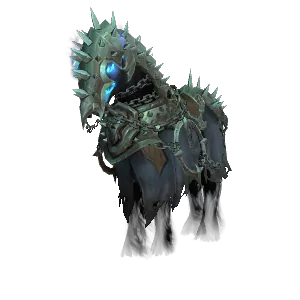 Service Includes:
Requirements
Why Us?
Lowest Price. If you will find same service for lower price, we will give your price better than you found.

Quick Response. We always ready to start work on your order.

24/7 Support. We can answer all your questions any moment.

Scored Boosters. Experienced players with highest ranks, skills. All boosters was verified.

Our Own Guild. Our guild takes the best world ranks every each raid tier and always ready for most hard objectives.

Quality Control. All of our team is professionals. No cheating, bots, no third-party soft. Everything is fair.
1. Choose Service
Add product to your shopping cart please
2. Payment
Finish the payment through the site
3. Manager
We will contact you within 15 minutes and talk about details
4. Finish & Review
Service finished, leave a review to help other people make the right choice
See Also