SoD Mythic Limited Offers
535.44$ 666.34$
GEARBOOST.EU
416.44$ 773.44$
GEARBOOST.EU
PRODUCTS
Showing 1 to 18 of 18 (1 Pages)
---
Sanctum of Domination
The second raid of Shadowlands expansion located in The Maw. Sire Denathrius defeated, but jailer is still gaining strength. Heroes of Azeroth must to accept new challenge and defeat the Jailer powers. In the new raid you have to kill new 10 bosses, like a Eye of the Jailer. In this raid we got a lot of new mechanics and rewards for the heroes. Our Sanctum of Domination boost will help you to farm whole dungeon very smooth. At the first weeks raid will be insanely hard and you must to spend a lot of time and nervous. We will help you to earn most value reward from Great Vault and chance to loot BiS items from the raid.
Sanctum of Domination Services
Our guild can provide you help with all possibily objectives in Sanctum of Domination. We can farm every each boss separately with you, also we can offer 10/10 run. We can help you to earn Glory of the Sanctum of Domination raider achievement and kill last boss in every each difficulty. When you bought single bosses boost we can't provide traders, so you can kill them only with personal loot.
How is the boost goes?
After purchasing our manager will contact you through Discord/Skype/WhatsApp/E-Mail and will tell your raid date and time. Our guild will invite you in party and port you to raid, we will kill bosses that you need. All loot that your traders will earn during the boost, will be traded to you in the end of dungeon. You can ask the manager nicknames of your traders or initiate instant trade if you need it.
Loot
Loot in Sanctum of Domination like in all of latest raids was split, from first bosses you will get 226 item level in normal, 239(ilvl)in heroic and 252(ilvl) in mythic mode, from last two bosses you will get 233 ilvl in normal, 246 ilvl in heroic and 259 ilvl in mythic. Sylvanas Windrunner in mythic mode contains a Vengeance Reins, it's most epic Sylvana mount, that can be obtained after Sylvanas Windrunner Mythic kill. For the Glory of the Sanctum Raider you will get Bracer of Hrestomorak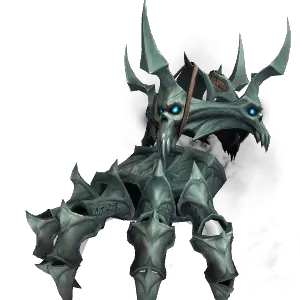 Boss List
Sanctum of Domination have a 10 bosses inside:
The Tarragrue, you can see him in Torghast when you have spent all of your deaths.
The Eye of The Jailer
The Nine
Remnant of Ner'Zhul
Soulrender Dormazain
Painsmith Ranzal
Guardian of the First Ones
Fatescribe Roh-Kalo
Kel'Thuzad
Sylvanas Windrunner
Entrance
Sanctum of domination raid placed in The Maw location.
Sanctum of Domination Boost
Sanctum of Domination boost is service that can help you to earn anything you want in SoD raid of Chains of Domination 9.1. Our site have a our own team and top guild that can take you to our raid. With our raid you can get Glory of the Sanctum Raider, VIP Loot Runs, Mount Farm, Full Gearings, Single Bosses Kill and a lot of other services. We glad to help you anytime. All services will be provided with highest quality and care about our customers.
Additional Information
When you preorder raid We guaranteed that boost will start at first week of Sanctum of Domination Opening, we always playing on PTR servers and we know all information about new bosses, that helps us to clear it smooth, instead of a lot of wipes with random group or with bad experienced players you will play with top WoW Boosters. When you choose Selfplay play method you can no worries about any sanctions from Blizzard.
Our Reviews